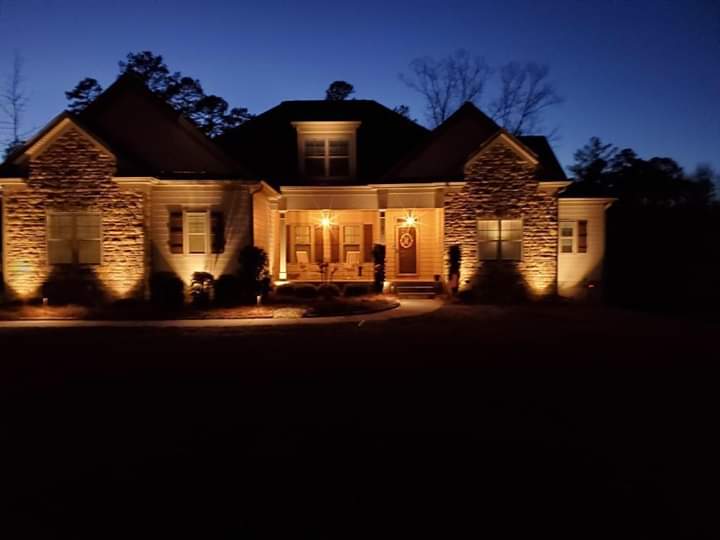 POPULAR LIGHTING OPTIONS
Improve security to your home throughout the year with outdoor lighting fixtures for your home and property. Enjoy your evenings outdoors with a variety of lighting options for your patio, pathways and property.
Path Lighting will illuminate your walkways and transform the look with a new curb appeal. Downlighting will provide a clean and minimalistic appearance. If you are searching for a warm and inviting look, we have Lantern Lighting options. For security purposes we provide a variety of Flood Light options. If you are thinking about designing a comfy, cozy cuddle area, we would recommend Shadow Lighting. And for all of you looking for a functionable reliable design that will also be cost effective, we offer LED Lighting.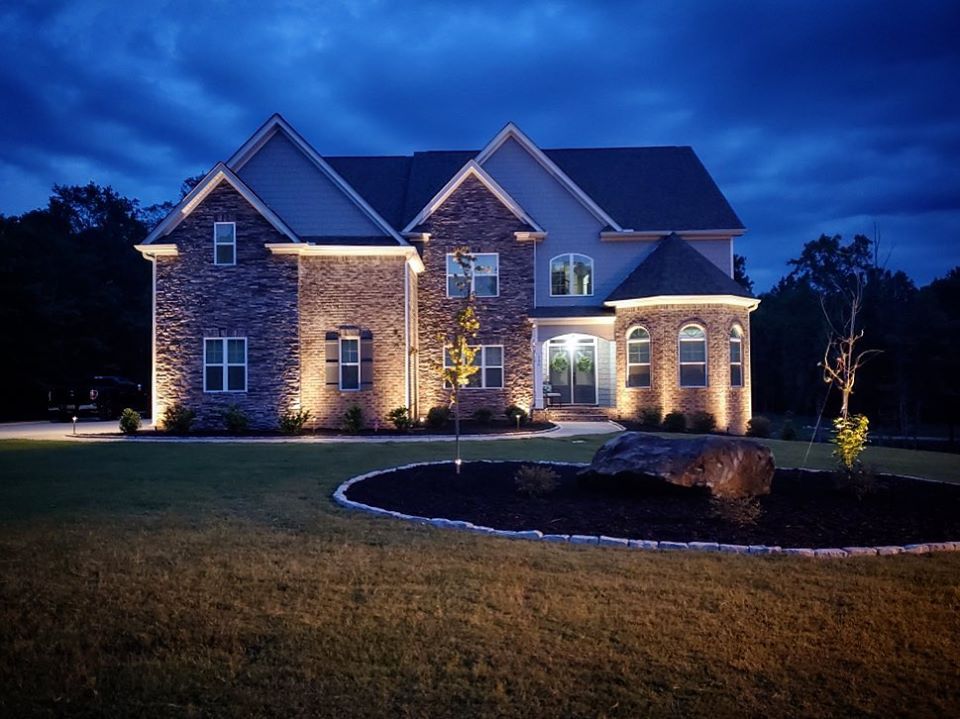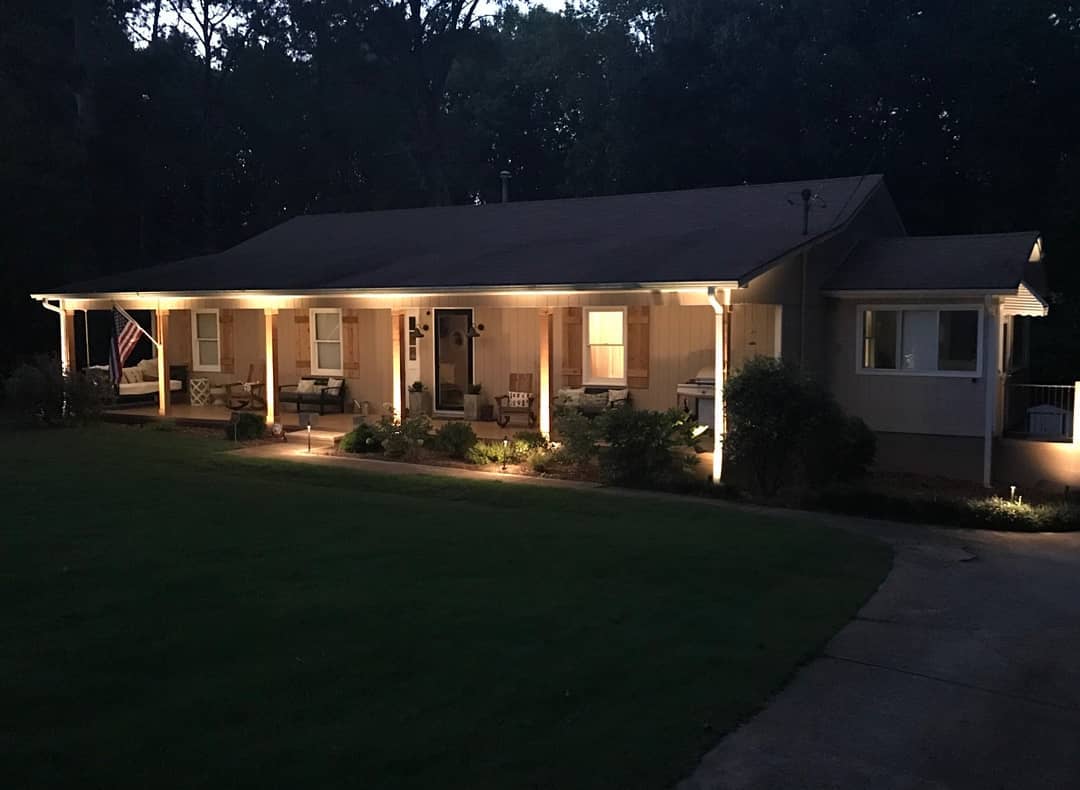 UPGRADE YOUR OUTDOOR LIGHTING
The outside of your home is the first thing anyone will see and if there is one feature about your home that will make it stand out it is your Outdoor Lighting. There are many areas of your home to which Outdoor Lighting can showcase your home including; Front Entrance, Pathways, Driveway, Steps, Fountains, Pools, Decks, Porches and Patios.
COMMERCIAL OUTDOOR LIGHTING
Commercial Outdoor Lighting Projects are a specialty of All South Lawnscapes. We understand that Outdoor lighting fixtures are not just for function but also for design and appeal. LED Lighting is one of the most popular lighting options for commercial locations for a few reasons. They are environmentally friendly, have a high-efficiency rating and reduce energy costs.
A few areas you should consider for adding lighting to at your commercial properties are; streets and roadways, large areas with high traffic, poles, posts and railings, parking garages and canopies as well as wall lights to light up walkways, stairways, and pathways.