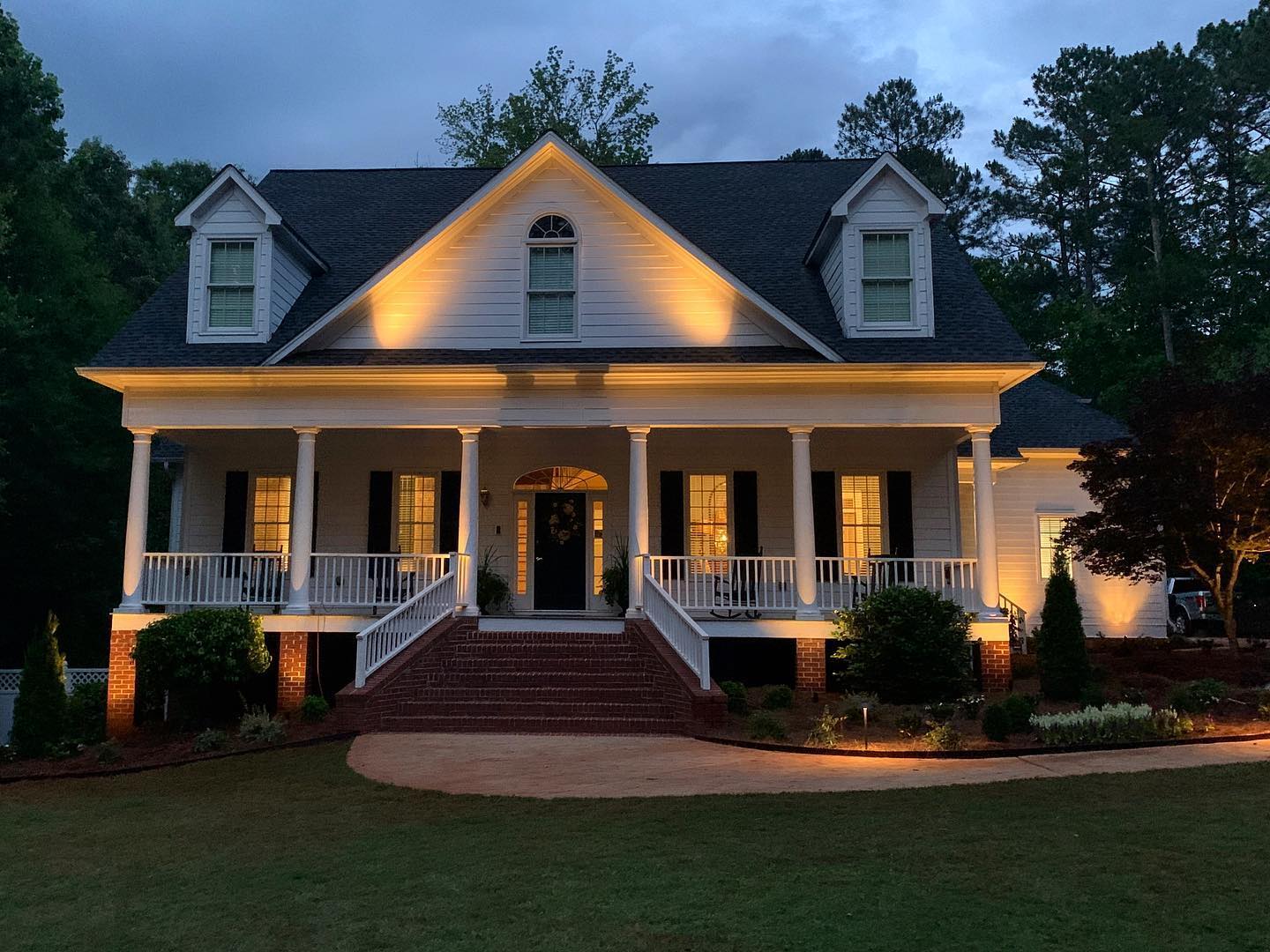 Landscape lighting increases the functionality of your outdoor spaces.
Use your front and backyard long after the sun goes down by installing outdoor lighting.
Floodlights attached to the house provide a large amount of general light to brighten a patio area or a portion of the yard.
Lights attached to deck posts illuminate the area for late-night dining or conversations.
Lights illuminating your home's exterior makes the house less of a target for crimes like vandalism or burglary.
A criminal cannot approach your home as easily and has fewer hiding spots in the landscaping with a well-lit exterior.
Illuminating entrance points, like doors and windows, with lights makes it difficult for anyone to enter the property unnoticed.
When choosing where to place landscape lighting for security, consider the darkest areas of the yard and places near the home.
The safety of your family and guests when outside or entering the home is another benefit of outdoor lighting.
Home exteriors are full of potential dangers, like stairs, drop-offs, pools, and tripping hazards.
Lighting near those hazards makes them visible to prevent a fall or other injury.
Lights that illuminate the driveway, walkways, and house numbers allow visitors to find your home safely and with ease.